About
Professional
Who am I? I am a full stack generalist. I work all parts of the stack, from backend development, to middleware, to frontend development, and test, build, infrastructure, and deployment automation and tooling. I am familiar with system administration, networking, and infrastructure provisioning, configuration, management, and operations. I have also helped define software designs and complex service architectures on a number of occassions.
I am a problem solver who who believes in his ability to get the job done on time and in a practical manner. I am able to work on my own or with others and take ownership over projects to completion.
Who am I not? I'm not a rockstar, unicorn, or any sort of ninja. I rely on reference material to guide me. I believe strongly in the keynote Jacob Kaplan-Moss gave at PyCon 2015 on the myth of the rockstar, ninja, 10x programmer.
What do I value? I value transparency and communication within all levels of an organization. I believe in trusting and helping each other. I expect work and life balance.
I advocate for developers being effective and efficient. Allowing developers to make their own lives better by providing them time to automate away the mundane and find and/or build tools they enjoy using and that will increase their output.
What do I want? I want to be a part of a team that is empowered to make their own decisions and move fast. I desire leadership that provides clear direction. I need to understand how I am making an impact and a difference.
I want to have a mentor as well as be able to mentor someone. I love to cut code and make an impact.
What don't I like? I do not enjoy red tape, obtuse and opaque process, or office politics and gossip. I don't like negativity and non-constructive criticism from my team mates. Teach and uplift one another, not bring each other down.
What am I looking for? I am looking to work remote and I'd like to work with a small(er) team where I can have an impact.
Personal
I am a tinkerer. In my personal life I like to hack on problems, whether they are physical, from mechanical issues on cars, to stuffing an engine from a 2000-era vehicle into one from the 1980s (ask me!), to metal fabrication, to digital/tech problems as well.
I have a number of hobbies; a quick list includes:
I grew up in the Southeast United States, in Georgia roughly 40 miles from the Atlanta city center. We grew our own crops, from corn, to beans, to wheat, to potatoes, and veggies of all kinds. We also had domesticated chickens (roughly 20), ducks, turkeys, horses, and goats.
I've been tinkering on and building computers since 1994 and I've been solving computer related problems and developing software and solutions in some capacity (as a hobby or professionally) since 1997.
Committing
I really enjoy writing code. My current position does not afford me the ability to commit as much as I once did. Below are a few points in time where I was making what I felt was an exceptional impact of some kind thus providing me with a great sense of joy and accomplishment.

The highest number of contributions I was able to rack up in a year: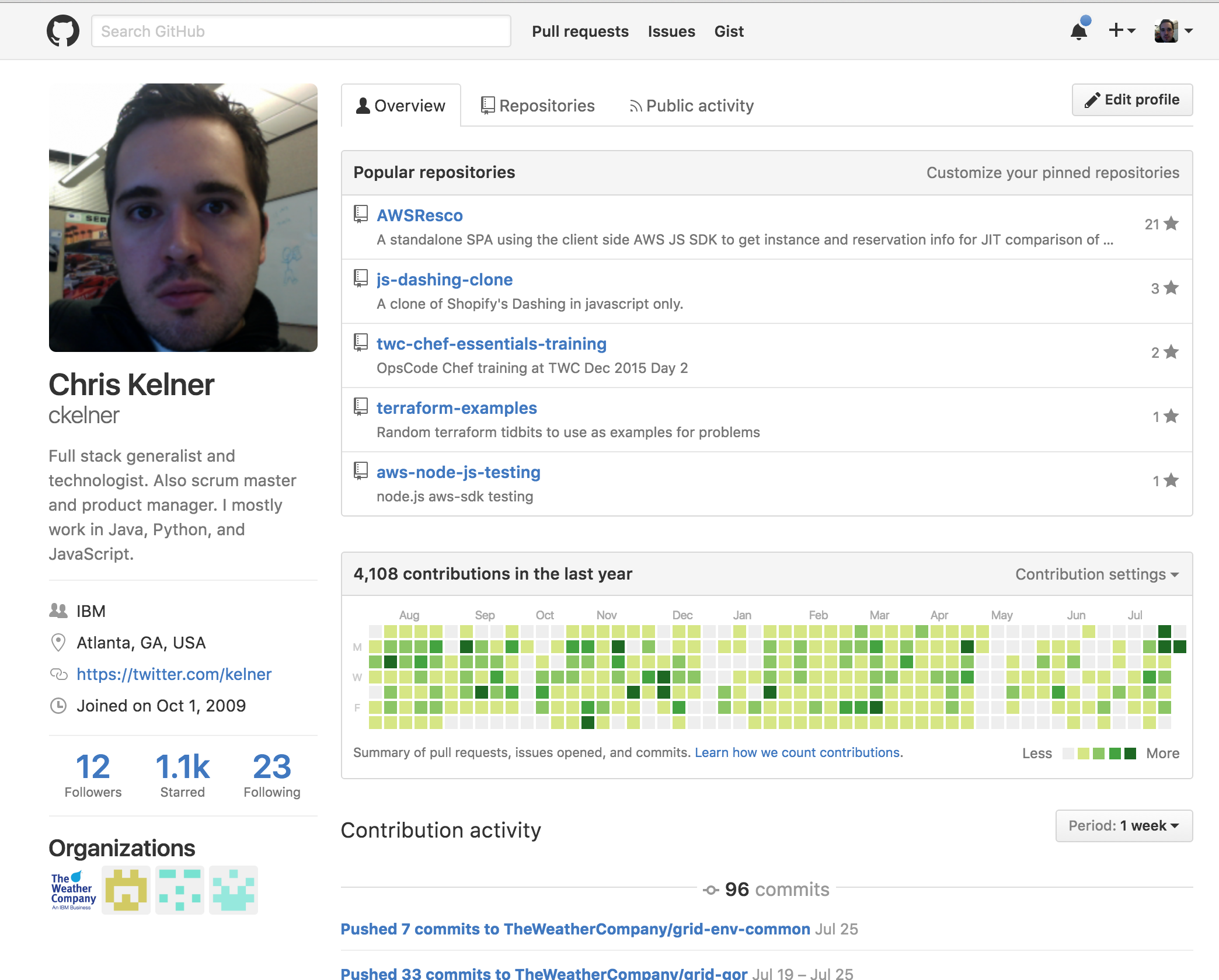 A 100 day commit challenge I made with myself: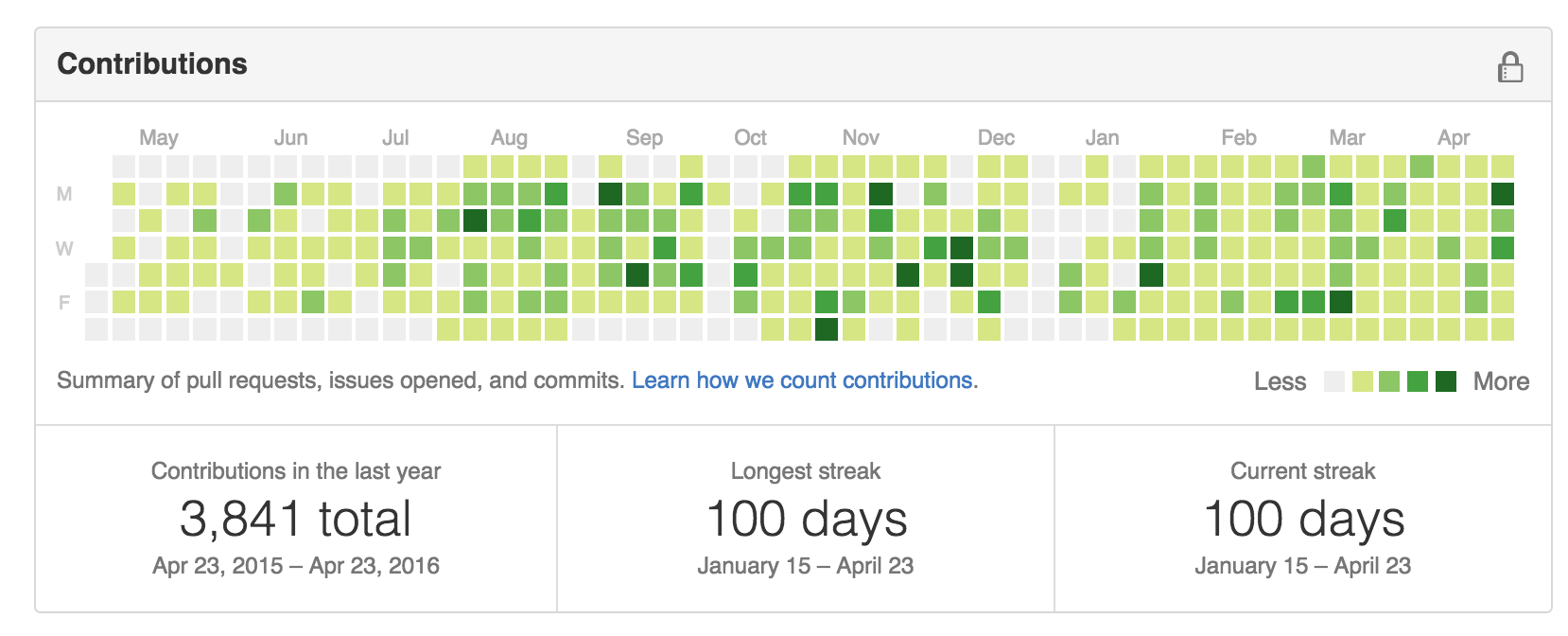 Endorsements
I never really thought to capture compliments I've gotten over the full length of my career, but in the past few years I've taken the time to do so, more as a reminder to myself of what I am capable of and what others see in me. You have to celebrate yourself.


---

---

---

---

---
---

---